Our customers love our work.
Here's what they have to say about RT Joinery Nelson .....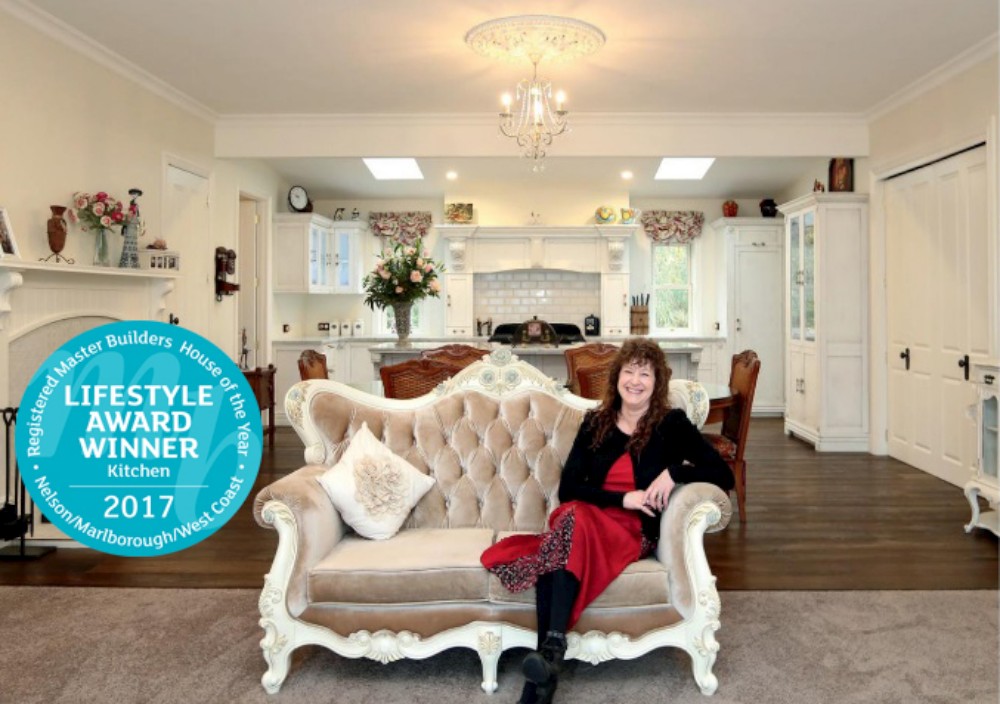 When Vicky & Bill approached Robert at Rt Joinery they had been looking for someone to undertake their kitchen design project for nearly 2 years. Until they met Robert at RT Joinery they had been unsuccessful in their search as no one could quite convince them they were capable of doing the job and meeting the high standards and expectations. Robert designed the project and involved Vicky & Bill in all details. About one third into the build Robert received a phone call from Bill telling him that"he had gained there full confidence" and they were more than happy for Robert to continue the design and build independent of them. Once the job was completed Vicky called Robert to tell him he had "far exceeded her expectations of the kitchen".

The following paragraph is taken from Admire magazine after the house build won the 2017 Registered Master Builders House Of The Year Award.
The kitchen and scullery, created by Robert Fekete of RT Joinery, is a piece de resistance with vast Italian marble benchtops that took eight people to lift into place and all appliances including a fridge, are in cupboards. Roberts substantial experience in European restoration and cabinetry was vital in achieving the high calibre of finish achieving, practicality and quality of design that Vicky and Bill required.
Vicky & Bill Jepson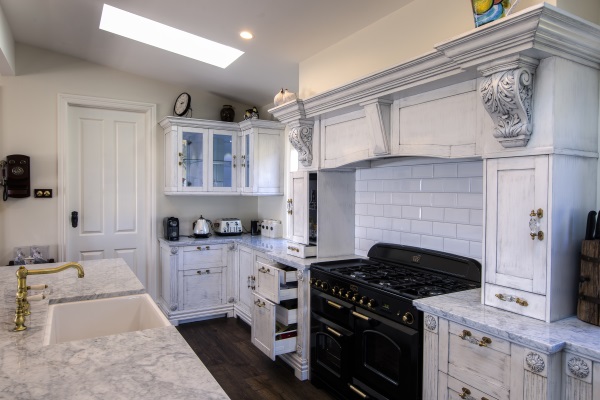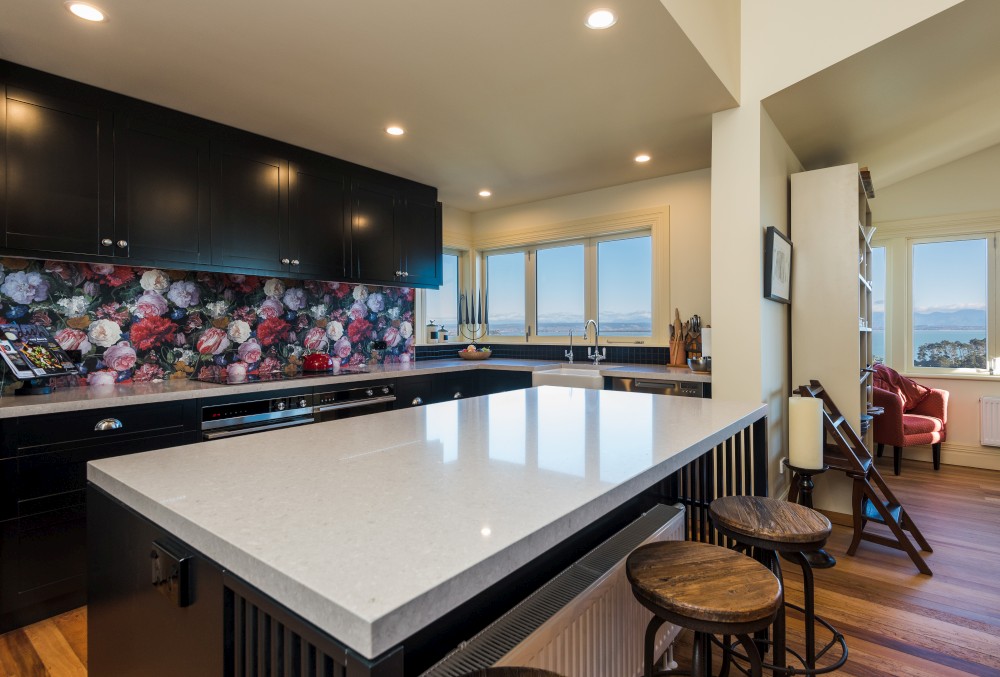 We have recently had the pleasure of working with Robert and his team during the renovation of our 1900's villa. Our benchmark for service is the three A's: Availability, Ability, Affability. Robert excels! Our new kitchen, laundry and dressing room is testament to this.
The workmanship is excellent, the end result bringing our cottage into the 21st century without compromising its 1900's character. His enthusiasm for the project and prompt responses to our queries made the process feel like a collaborative and creative endeavor. We are thrilled with the end result.
Kate Sherwood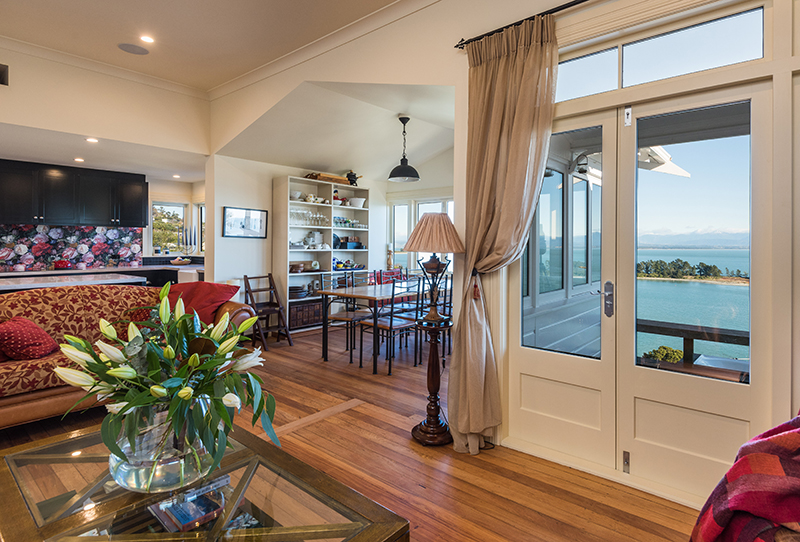 Robert, we would like to thank you and your team for such a friendly and professional service. We had been so unsure about how to choose cabinets which would tie in with the existing character of our villa kitchen. We need not have worried, you were very patient, giving very good advise and it certainly helped being able to see how it would look with your computer 3D plans. We are delighted with the outcome, it looks fabulous. Thank you so much.
Graeme & Sue Hawkin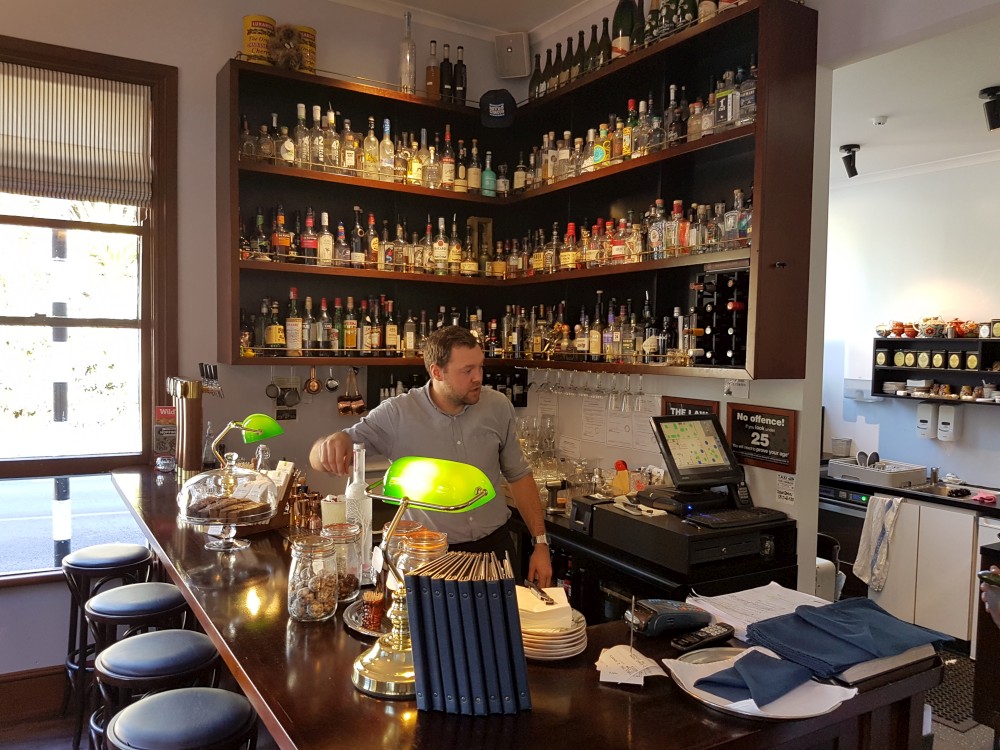 Robert has shown great integrity and patience throughout the process of designing and building our bar and other fittings for The Cod & Lobster  restaurant. He has been very thorough and kept us fully informed at every step of the process. Because of him we not only have a great looking bar in our restaurant but also saved a lot of money due to the guidance that he has provided. He is highly recommended by us.
The Cod & Lobster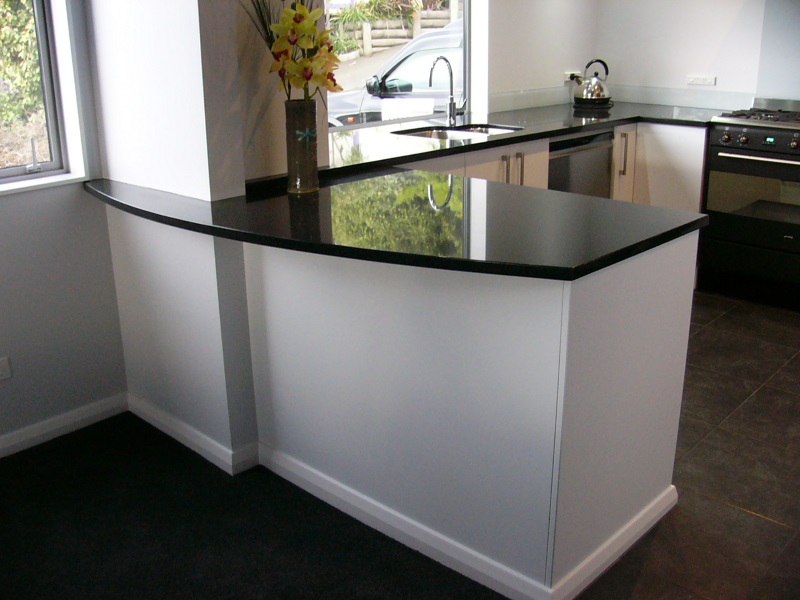 Vicki and I wish to thank you for our new kitchen and laundry which you designed, made and installed for us during our recent home renovations. We enjoyed working with you throughout our kitchen and laundry project.
The ideas and alternatives you presented to us during the planning process were appreciated, together with your knowledge of the latest kitchenware products allowed us to make informed decisions along the way. At times there was a need for you to work in with other contractors on our site, you were flexible, adaptable and accommodating to our needs and their needs.
Vicki and I are delighted with our new kitchen , which includes the positioning and dimensions of individual drawers, storage units and the pantry, soft closing drawer options, drawer within drawer options, the professional paint finish and the layout all of which has worked very well for us.
In addition the granite bench you arranged through Granite Designworks together with the initial bench top design template you designed and made has certainly complimented our kitchen.
Robert, we have no hesitation in recommending your workmanship and services to any prospective client and we would be more than happy to provide such a reference.
Vicki and I wish all the very best and thank you for our new kitchen.
Vicki and Steve